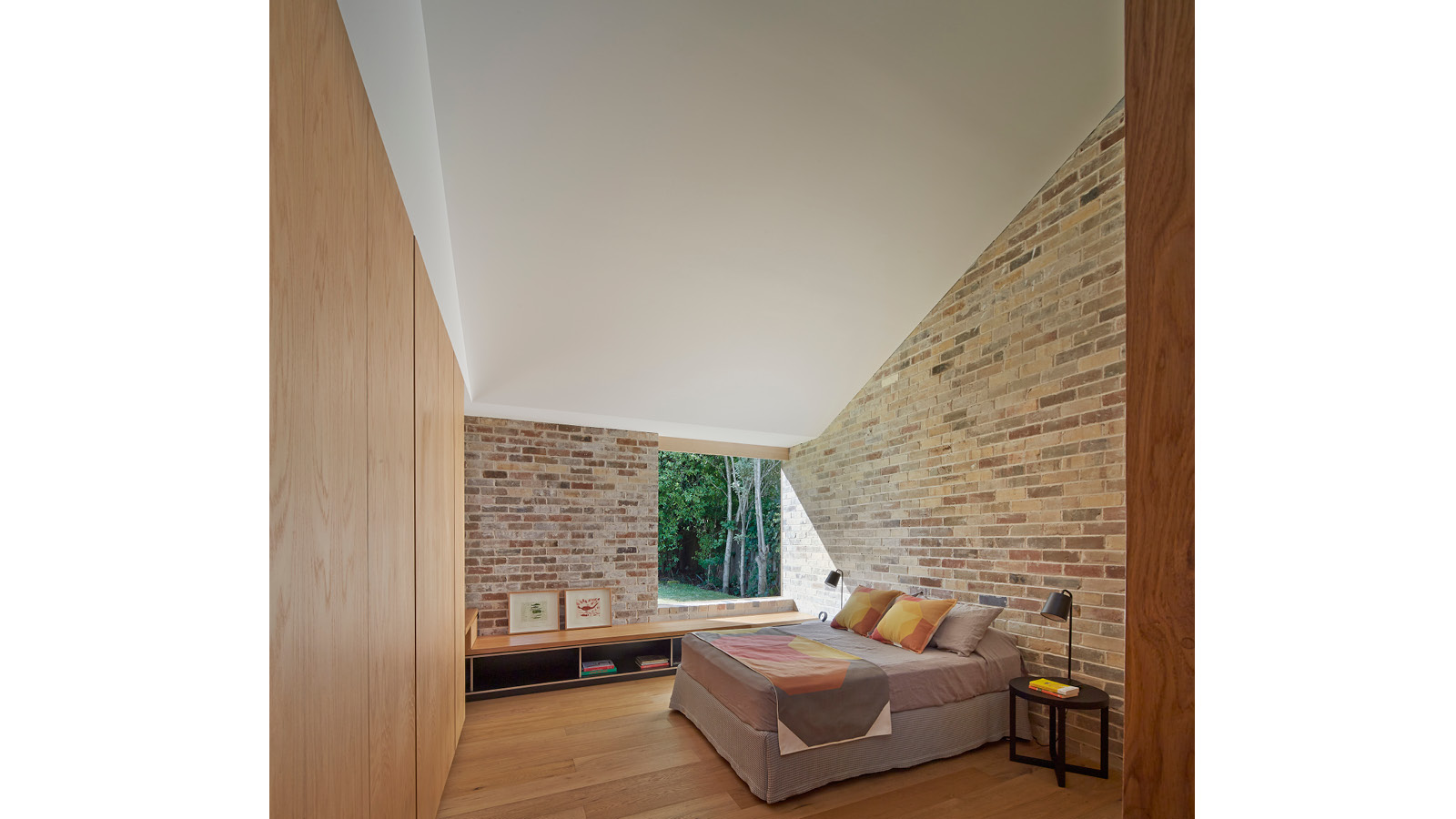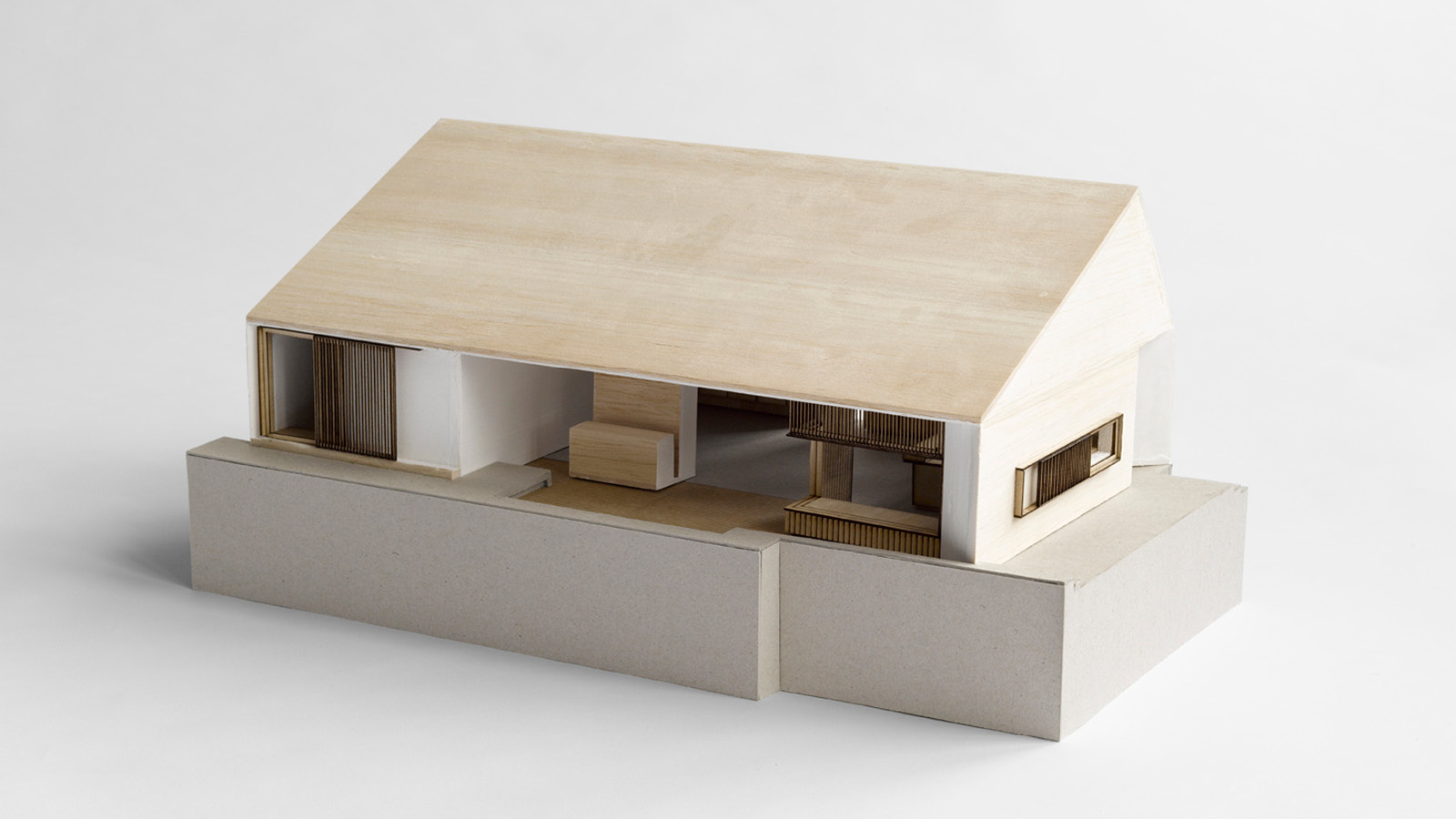 SKYLIGHT HOUSE
Single Storey Addition
Sydney, Australia [2013]
Project Team:
Andrew Burges, Sofia Husni, Louise Lovmand, Anna Field, Chris Su, Mitchell Bonus.
Builder:
Kraken Projects

Located in a Federation and California Bungalow neighbourhood on the north shore of Sydney, our brief for this residential alterations and additions project was to rework a badly planned existing dwelling to create a functional house for a family of 6 with improved natural light and greater connection to the garden.
Our concept for the house grew out of an interplay between an abstract, white, sculptured ceiling line with skylights, and textured walls and floors finished in robust natural finishes including recycled face brick re-used from the existing house's demolished rear walls. Through this shaped ceiling and material play the project combines compactness in plan with spatial and material generosity in section. The detailing of the bricks has been developed to capture a direct, 'unfinished' quality to heighten the contrast with the refined finishes of the joinery and ceiling.The new internal walls of the addition have been designed as thickened storage walls, moderating the need for more space by providing ample room for storage for the large family.